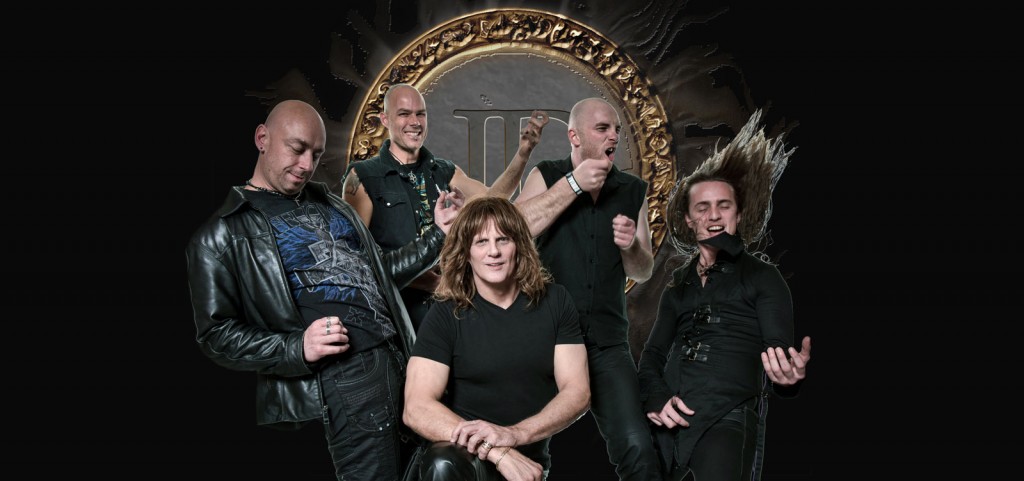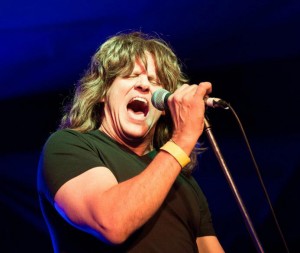 Jac Dalton / Lead Vocals
Wearing the 5 elements of voice, power, charisma, charm and appeal like a loaded gun, the renegade Southern gentleman, Jac Dalton, is a true front man and band leader in every sense of the word – distilling a blend of melodic and classic arena rock that pays homage to his adopted homeland while forging an unmistakable – recognizable – international identity.  The 5-warrior Jac Dalton band, comprising some of the absolute best of Aussie talent, have consistently raised the bar for contemporary Oz rock and are presently gigging heavily. From soaring vocals, intricate harmonies and inspiring screaming guitars to positive, uplifting messages conveyed by one whose heart speaks from undoubted experience about the journey, Jac Dalton offers up a sound and performance that resonates not only across borders, but generations.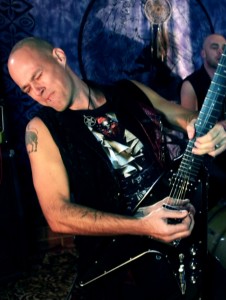 Travis Corey Grace / Lead Guitar
Travis is a native of Darwin NT – that truly outback Oz area famous for a great number of things that can literally eat you alive. Add to that list 'exceptional lead guitarists', because when Travis performs, he takes no prisoners. His professional experience is proof positive that it's the quality, not the quantity of accolades that define us – for he has gleaned more from his experiences than most could acknowledge over lifetimes. Like childhood mate, Matty, Travis left home following the murmurings in his soul running not away – but towards – what he knew awaited him out there somewhere. That recognition was realized the first time he jammed with Michael – a partnership that has flourished over the last three years logging the duo a virtual library of promising songs needing but the right arrangement, and sentiments to bring them to life. Serendipity yet again, wordsmithing is Jac's forte.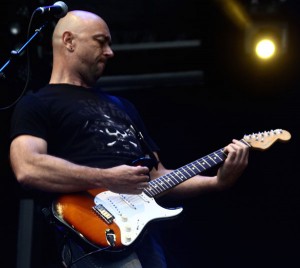 Steve Pirie / Rhythm Guitar
Like the majority of band members, Steve has multiple fortes – adept at keys, brass, guitar, singing and writing.  Sentiments began surfacing during his University years netting him early composing success with an unsigned Aussie Triple J band called 'IVI'.  Passions then carried him to the UK and back fueling influences that are wide and eclectic.  Steve has played the past few years with Adelaide massive melodic mates Sonic Divide – the band joining forces with Jac Dalton earlier this year to perform at Aussie super race the Clipsal 500.  Steve's talent and drive make him a force to be reckoned with.  But with Jac, Travis, Matty and Michael his talents have found their true home.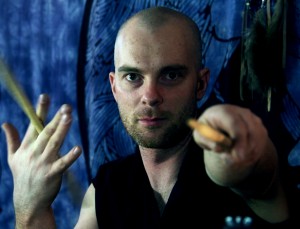 Michael Giuffreda / Drums
All the world is your trapset when passion and exceptional talent drive the backbeat of your very soul. With roots as expansive as the Outback itself, Michael's professional experience both internationally and domestically has logged him notable accolades across a wide variety of genres – not just as a decimator of skins, but a worthy bassist as well. Ethos and commitment to the project at hand amidst this absolute powerhouse-of-a-band-of-brothers insures that his righteous fury will not only inspire all who listen – but leave dents in the furniture as a reminder!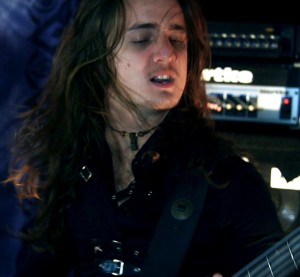 Matty Nicholls / Bass
Diamonds are the result of unrelenting pressure weathered in isolation, until unearthed and placed in the right setting to shine. The same can be said of bassists who are the absolute 'real deal'. Like Travis, Matty is a legacy of Northern Territory vintage, with musical kudos in the arenas of theatre/concert production/performing… all of which he will tell you pale in comparison to what he's found since traversing the entire breadth of Australia to team-up with brothers Travis, Michael, Steve and Jac. Home is where we imagine, discover and hone our dreams, but it's risk that's the ticket to 'what if'. And like the rest of the band members, Matty likes the odds.