2014 – It's Official – FOR YOUR LOVE!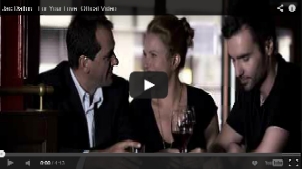 FOR YOUR LOVE Official Video
Directed with beautiful insight by Yanina Neme Rega and produced and edited by Zoran Paovic, we're extremely proud to announce the full production video of For Your Love has been unveiled. Check it out right now on the JDTV page.
Produced by: Astro Digital VP
Producer: Zoran Paovic
Story: Yanina Neme Rega
Cameraman: Zoran Paovic
Editing: Zoran Paovic
Colour Grading: Zoran Paovic
Camera assistant: Jason Mildwaters
Photographer: Chris Oaten
Actors:
Tess O'Flaherty
Jonathan Johnston
Alex Skordas
Kids:
Jordan Paovic
Michael John Roberts
Gem O'Flaherthy
Violette Walker
James Ackehurst
Alex Whitrow
Make-up Artists:
Emma Niven — Aitken
Jenna Bird'
Lisa Marie
Ashley Skie Brown
{module Jac Dalton – Info, Press & Media – page footer}