ROCKPOSER – JAC DALTON 2018 HRH-AOR REVIEW
Having heard quite a lot about of Jac Dalton in recent years, it was a pleasant surprise to see him on the lineup for HRH AOR this year, especially having liked the 'Icarus' album. But it was the title track from their latest album 'Powderkeg' that really kicked things off nicely for this set. Cracking song! The band was really up for the show and they play no apologies Rock! Have to say that 'Powderkeg' is the standout for me alongside the ass-kicking closer 'Locked Cocked Ready To Rock' – but it was a really good set all around.
The band sounded really tight and worked very well with each other around Jac, who commanded center stage like a great boxer. This set may well have pushed a number of people to go check out Jac Dalton, and he would be another welcome return visitor to HRH in the future.
METALTALK.NET – LIVE PERFORMANCE REVIEW HRH - 2018
American born and Australian based vocalist Jac Dalton released the single 'Roll With The Punches' back in 2014 and I became a firm fan from that point on.
Still very much active on the live circuit back in Australia, Dalton and his crew launched a crowd funding campaign to help with the costs of a trip from Oz to Wales and so consequently this has been my first opportunity to catch him on stage at a rare UK show.  And it was something I was looking forward to immensely.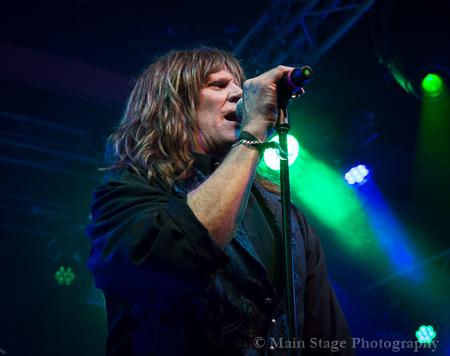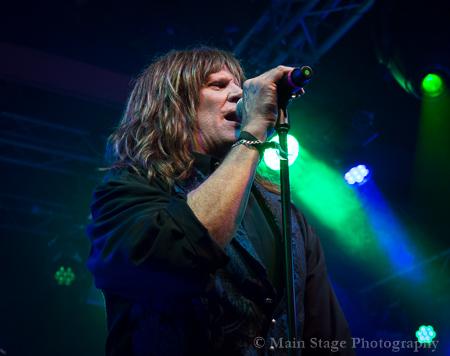 As he arrived, absolutely commanding the stage, it was clear that all the effort had paid off as he lapped up the warm reception even before getting down to business with PowderKeg' followed straight up by 'Roll With The Punches'.
Guitarist Travis Grace impressed me throughout the set while Dalton's voice was absolutely spot on with minimal chat between songs allowing as many tracks as they could squeeze in. Jac Dalton was certainly worth the wait!
HRH AOR 2018 LIVE SHOW REVIEW by ChesyRockReviews, UK
Jac Dalton. 'Who?' I hear you say. Well he was the first Antipodean rocker on the main stage on Friday. Jac started up very promising. He was one of the few acts I have never heard material from over this weekend and I suspect I wasn't the only one in this position. 'Powderkeg' has all the hallmarks of a great opener, decent riffs, and a good and catchy chorus. I have no idea where these blokes have been for the last 20 years, but with it being Australia, I'm guessing its witness protection. Jac has surrounded himself with some pretty good musicians. JD firmly has his feet planted in the 1980s and makes no apologies for it, with 'Roll With The Punches' being a prime example. His diction is clear, which is great for a reviewer, and JD comes with a very decent set of pipes. He did however declare that they were there to party on this 'Saturday' Night. I'll forgive him that, as it probably was Saturday in Australia! Some of the set is clichéd, but there were some pretty decent songs to be heard here as well, with 'Armed and Dangerous' being a particular favorite for me.
Jac is an amiable, very confident front man, who operates at 30 DHACF (that's 30 Devil Horns and clenched fists per song – handing them out like sweets). 'Blow me Away' was another good song where a Hammond organ plays its part. 'Let It Go' comes from the same stable as Ratt's 'Invasion Of Your Privacy', both riff wise, and choruses – DHACF!
A favourite moment was not a song but an introduction to his band. 'Ladies and Gentlemen, the Ayatollah of rock and rolla.' Well done, Sir!
JD finished with a song that Ratt, Poison, and all the Hair Metal Bands of the 80s would love to have had in their repertoire…the unashamed, explosive 'Locked, Cocked and Ready To Rock'. It was a blast from the past, but that isn't necessarily a bad thing. Had they had a full 45 minute set like some of the others, they could have left even more of a positive mark on the audience. Overall, a great and satisfying surprise that we hope to hear more from!