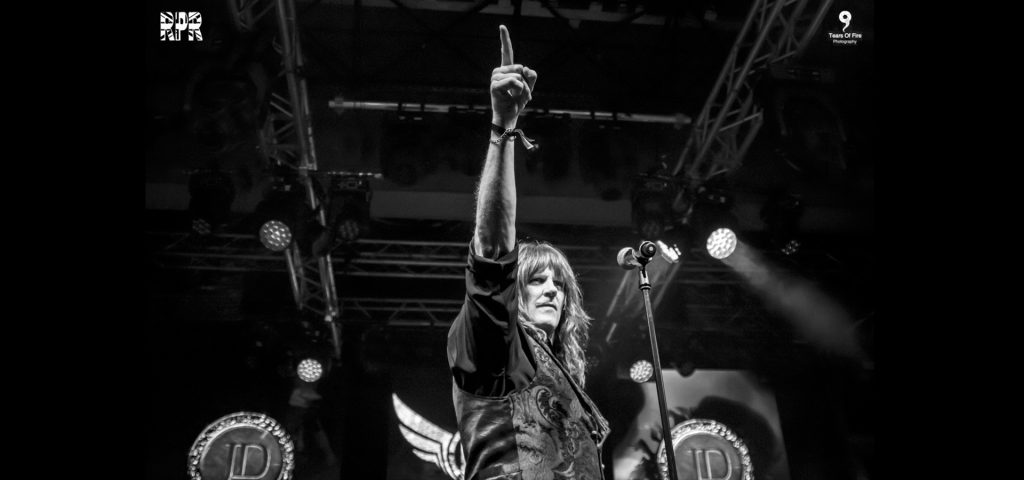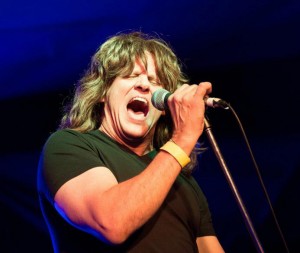 Jac Dalton / Lead Vocals
Wearing the 5 elements of voice, power, charisma, charm and appeal like a loaded gun, the renegade Southern gentleman, JAC DALTON, is a true front man and band leader in every sense of the word – distilling a blend of melodic and classic arena rock that pays homage to his adopted homeland while forging an unmistakable – recognizable – international identity.  The 5-warrior Jac Dalton band, comprising some of the absolute best of Aussie talent, have consistently raised the bar for contemporary Oz rock and are presently gigging heavily. From soaring vocals, intricate harmonies and inspiring screaming guitars to positive, uplifting messages conveyed by one whose heart speaks from undoubted experience about the journey, Jac Dalton offers up a sound and performance that resonates not only across borders, but generations.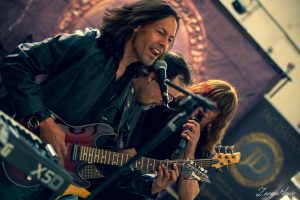 Raf Azaria - Lead Guitars / Keys Vocals
If the only thing you knew about our lead guitarist RAF AZARIA was that he was the teacher and coach of Michael Jackson's lead guitarist 'Orianthi', that would likely be more than enough to make your jaw drop in astonishment. That however is but a single highlight of the colorful journey of this extraordinary 'concert-pianist-turned-shredder' who plays any instrument-with-strings like a virtuoso, while at the same time belting out vocals like a banshee. Since accomplished days in the hair metal arena, his career coif has donned many hats: composer, producer, conductor, academic… artiste. The depth of talent and imagination Raf brings to Jac Dalton provides versatility and diversity enabling the band's style of rock to constantly evolve and expand into arenas most would not consider.  It is his tremendous capacity for 'what if' that pushes us ever onward and upwards – two places these 5 brothers aspire always to be.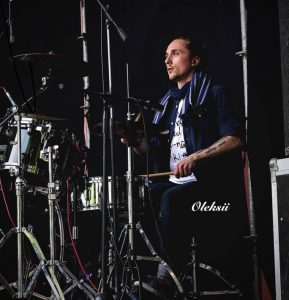 Oleksii Mostovyi - Percussion
"WOMP"! That's the sound that drum skins make when you play every gig like you're rocking Wembley Stadium with broomsticks instead of drumsticks.  It's also an acronym for 'Weapon Of Mass Percussion' which perfectly describes our drummer.  From jazz dance halls to the halls of academia, from sold-out rock arenas performing alongside icons like Hurts, Guano Apes and The Scorpions, OLEKSII MOSTOVYI is a tenacious triple threat of power, passion and personality.  His extraordinary journey from the Ukraine to Adelaide is enough to convince doubters anywhere that 'fate' and 'destiny' do indeed exist – just requiring stars to align above the right continent at the right time with kindred souls fired in similar kilns.  Oleksii's mature spectrum of eclectic repertoire stems from roots cultivated beyond the former Iron Curtain, and it is this East meets West Rock détente that insures perpetuation of the timeless International style that is Jac Dalton.  Lock and Load for Bear!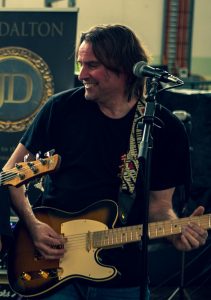 Richie Cordell - Rhythm Guitars / Keys / Vocals
Richie Cordell is a self-taught, hard road, quadruple threat artiste no matter what side of the recording glass he graces.  Equally adept on keys, drums, bass, guitars, vocals and production, his literal warehouse of talents coalesced and ignited while pursuing Bachelors/Masters degrees in Audio Engineering at Uni – an aptitude that still serves him well today both on and off stage.  Extensive UK and Europe touring enabled his practiced 'ear' not only to harken to bends within the chord most would never consider, but contribute his own elegance and intelligence as key ingredients to one of the most superb mixes you'll ever hear from a stadium rock band anywhere.  Vocals soaring up with the Angels, Richie plays like the Devil himself.  Rock crushes scissors. "Jawohl!"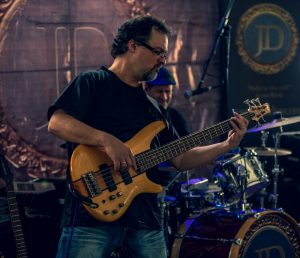 Adrian Gravelle - Bass / BVs
Like Oz, the great white North of Canada has more than its fair share of things notorious for eating you alive – bears, wolves , cougars (both the furry and middle-aged kind, haw).  Add to that list 'extremely talented and versatile bass players' because Adrian Gravelle's pedigree pushes him as well right to the top of the musical food chain.  Former projects he's enhanced include the works of Rush, Joe Cocker, Rob Thomas and Matchbox 20 as well as a list longer than arctic nights of hard rock bands and artists he's tributed.  Nicknamed 'Shrapnel' for the hard-driving edge he brings to the project, Adrian is one of those rare Canadian species of legend, finally discovered and brought into the limelight for the World to awe.